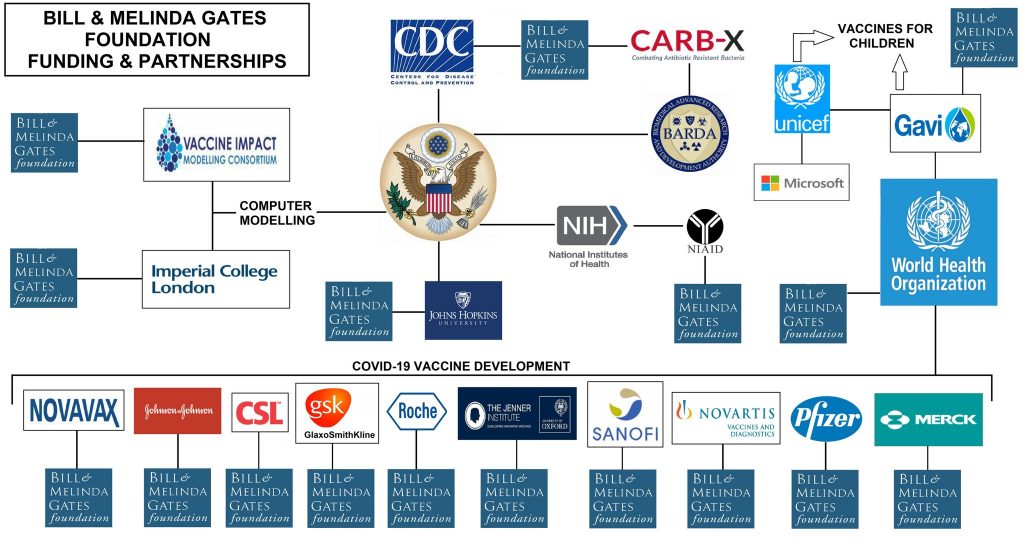 A US patent has emerged indicating that Covid-19 may have been developed up to two years prior to its public release.
Ethan Huff reports in NewsTarget (https://tinyurl.com/vwj5phhh) that the Serco Group approved the patent filing for it in a record 17 months before it first appeared; the entities listed as its creators are: DARPA, Bill and Melinda Gates, Defra, the Wellcome Trust and the European Commission (Figs 1-3).
A filing with the US Patent Office also lists The Pirbright Institute in Woking, Surrey, as a funder. That patent, dated for approval on 20th November, 2018, states that the 'assignee' of 'coronavirus' is 'The Pirbright Institute', funded by Wellcome Trust, Bill & Melinda Gates Foundation, EU. This patent (Fig 2) was filed on 23rd January, 2017, meaning that Covid-19 may have been set up some three years prior to appearing in Wuhan.
The patent further reveals that Gates and others sought to create a new coronavirus for the purpose of developing new 'vaccines'. The patent page explains that the coronavirus itself 'may be used as a vaccine for treating and/or preventing a disease, such as infectious bronchitis, in a subject.'
Pirbright has also been involved in patenting many other viruses, including African swine fever, also listed in as a 'vaccine'.
October 2019: Event 201
Gates hosted Event 201 in the fall of 2019 (https://tinyurl.com/u5ryummj), just a few months before Covid-19 was revealed. While this 'exercise' was dubbed a simulation involving the possible release of a lethal virus, it quickly went live once Covid appeared.
Gates even presented a scenario for how 'public-private partnerships' would be necessary during a global pandemic 'to diminish large-scale economic and societal consequences'. This and other evidence supports the view that the epidemic was planned. Corporations and other agencies may also be complicit in the Gates and Klaus Schwab agenda (above and Fig 4).
Read the complete article in issue 105.