Welcome to Caduceus magazine, authority on healing and spirituality since 1987
Caduceus is a healing, spiritual magazine focusing on psychological, emotional, spiritual, ecological and environmental health, therapy and growth, including natural, holistic, energy and complementary medicine.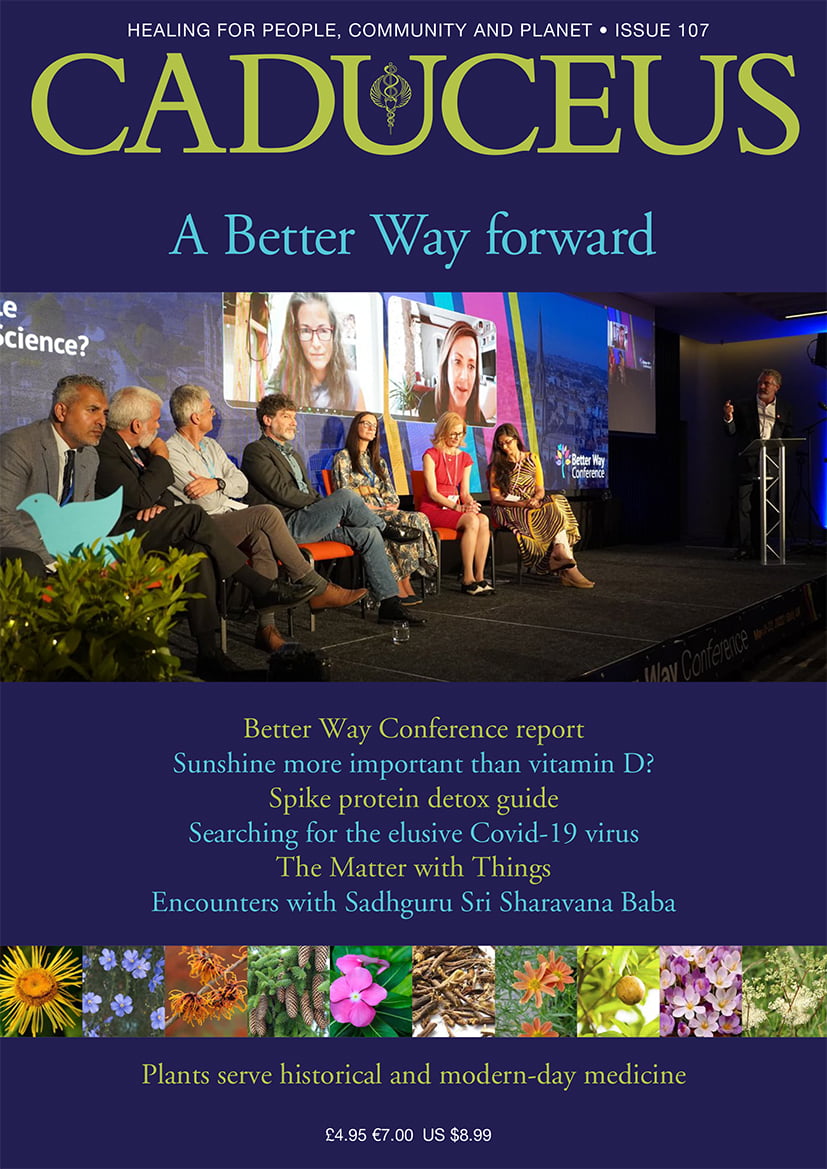 Better Way Conference report
Editor Simon Best and Kerry Murray cover the very well received, inaugural, 3-day event in Bath

Searching for the elusive Covid-19 virus
Dr Tom Cowan presents evidence that questions whether the Sars2-Cov 'virus' actually exists
Sunshine more important than vitamin D?
Dr Joseph Mercola examines the evidence of a range of benefits from solar-generated melatonin
Spike protein detox guide
The World Council for Health prescribe herbal and other medicines to clear viral and vaccine-induced spike proteins
Plants serve historical and modern-day medicine
John Akeroyd, Donough O'Brien and Liz Cowley, authors of Plants & Us, reveal how plants have influenced health and medicine
Encounters with Sadhguru Sri Sharavana Baba
Jean Morris critiques the startling revelations in this recent book
The Matter with Things
Psychiatrist Dr Iain McGilchrist discusses what he aimed to achieve in writing his new magnum opus

For a complete list of all of the contents, click here. Buy one or more copies of the current issue here.