Welcome to Caduceus magazine, authority on healing and spirituality since 1987
Caduceus is a healing, spiritual magazine focusing on psychological, emotional, spiritual, ecological and environmental health, therapy and growth, including natural, holistic, energy and complementary medicine.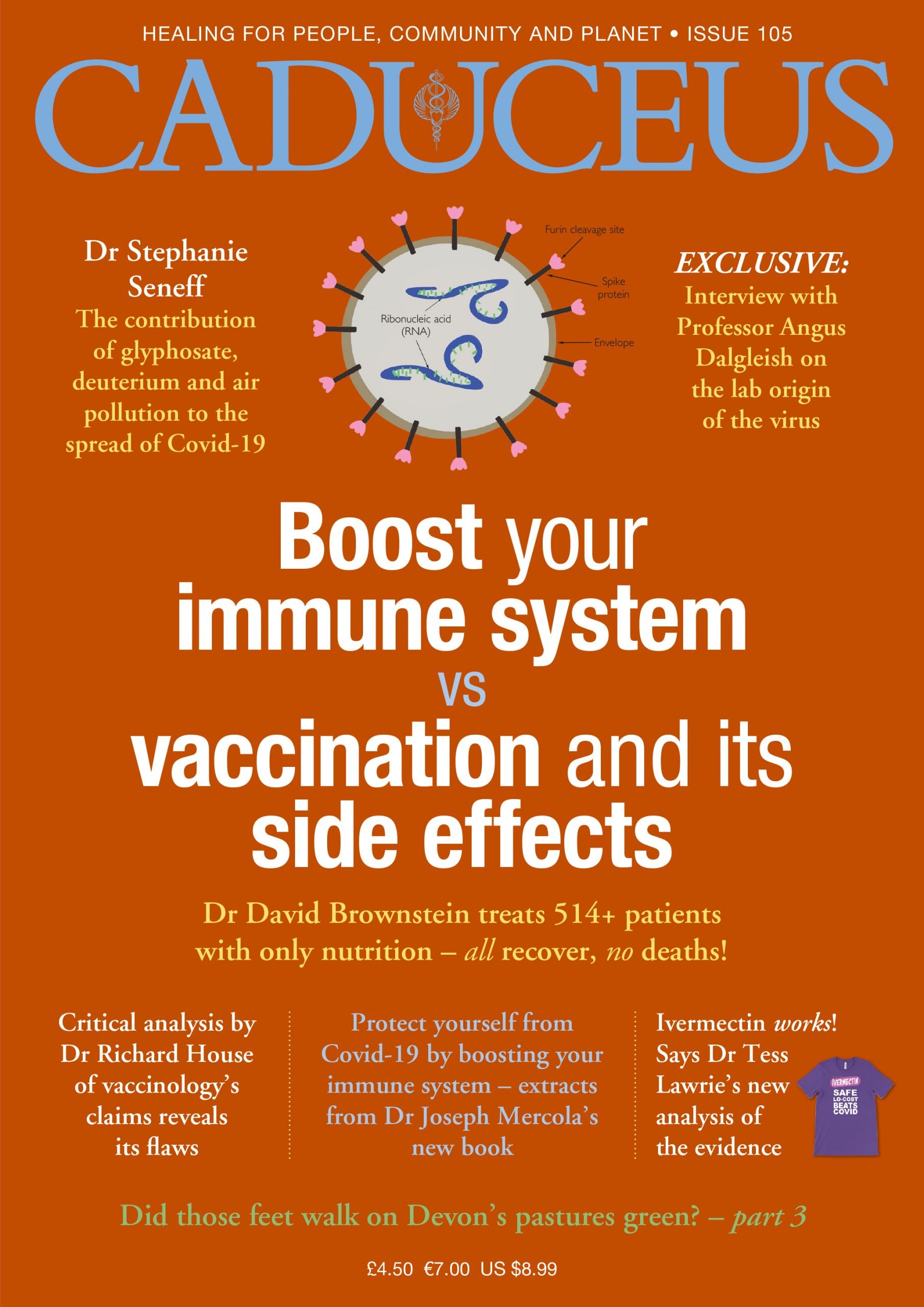 Legal actions launched against individuals, officials and governments
by the Editor
Tide turns as individuals take action against abuses of power
Covid-19 virus came out of a laboratory – the proof
In an interview Prof Angus Dalgleish explains the evidence for the virus' origin
Glyphosate, deuterium, air pollution and Covid-19
Dr Stephanie Seneff, leading MIT scientist, argues that glyphosate is increasing the spread of Covid-19
Ivermectin: new UK analysis endorses it to treat Covid
Dr Tess Lawrie and her BIRD team's new paper and the efforts to combat disinformation
514+ Covid patients treated with only nutrition – all recovered, NO deaths­
American Dr David Brownstein updates his nutrition-only treatment and his astonishing latest results
Protect yourself from Covid-19 by boosting your immune system
Dr Joseph Mercola assesses nutrients that are helpful to prevent – and treat – Covid-19.
Did those feet walk upon Devon's pastures green?
Mark Herbert, in part 3 of his article, builds more evidence supporting Burgh Island as the mythical Ictis
Ideological Constructs of Vaccination
Dr Richard House presents a detailed analysis of this important book by Dr Mateja Černič
For a complete list of all of the contents, click here. Buy one or more copies of the current issue here.